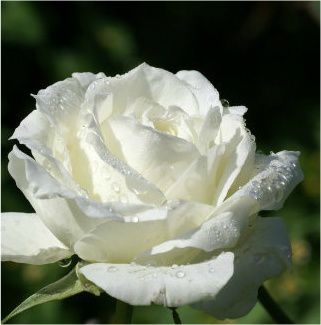 White Wednesday, the first time for me. I have no idea what I am doing but I thought I would like to try. Thank you for looking at my "stuff"
I went for a walk today around the neighbourhood and found these lovely white grasses and the lavender seeds. I had to borrow the roses.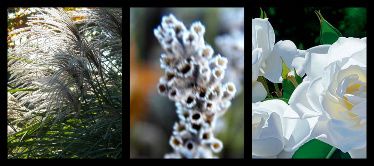 These are all mine though. I love to collect linens and if you look around this blog you will see some of what I have collected over time. I am just getting started and find that this blogging business is a great way to keep a record of the things around the house.
This is very difficult coming up with all white. The poodle is Bijou, I had to have her help. The daisies were in my summer garden. The two little horses, well actually there are 3 of them and I have had them since I was a child. The little dresses were left from a collection of vintage baby dresses.
So please enjoy my first effort and take a look around while you are here. I know there will be many other blogs to visit and so I will link you to Faded Charm Cottage. I sure hope this works.
http://fadedcharmcottage.blogspot.com/