Lavender blue dilly dilly
Lavenders green
If I were King dilly dilly
You would be Queen.
Lavender is still one of the most refreshing and clean smells ever......its still as popular as it always was. I just love the look of it, the smell of it and use it for sachet's and soaps. I like it to mist bedding before guests come to stay.
Imagine walking through lavender fields, or passing by on the road. Can you even imagine that?
I love to have dried lavender to make sachets with. I bought some just to keep in jars in the house to look pretty until I make the sachets.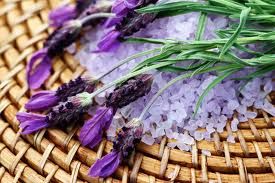 ladies fair, I bring to you
lavender with spikes of blue;
sweeter plant was never found
growing on our english ground."
Caryl Battersby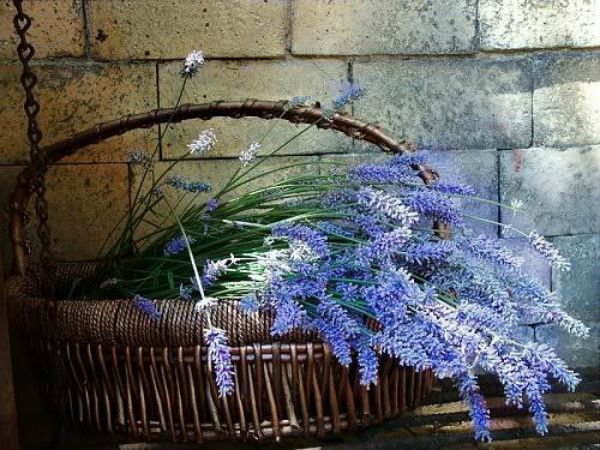 And lavender, whose spikes of azure bloom
shall be, ere-while, in arid bundles bound
to lurk admist the labours of her loom,
and crown her kerchiefs witl mickle rare perfume."
William Shenstone The School Mistress 1742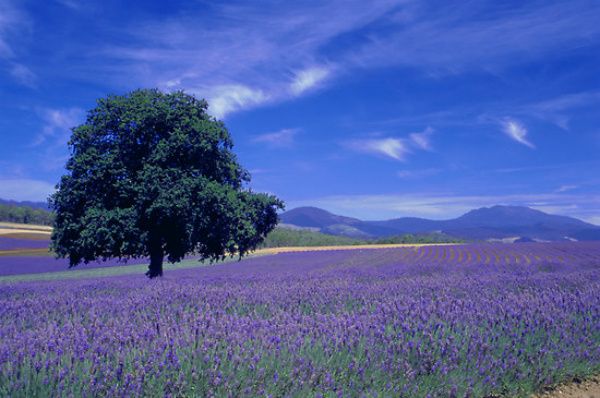 Lavender
Author: Alfred Noyes
Lavender, lavender
That makes your linen sweet;
The hawker brings his basket
Down the sooty street:
The dirty doors and pavements
Are simmering in the heat:
He brings a dream to London,
And drags his weary feet.

Lavender, lavender,
From where the bee hums,
To the loud roar of London,
With purple dreams he comes,
From ragged lanes of wild-flowers
To ragged London slums,
With a basket full of lavender
And purple dreams he comes.

Is it nought to you that hear him?
With the old strange cry
The weary hawker passes,
And some will come and buy,
And some will let him pass away
And only heave a sigh,
But most will neither heed nor hear
When dreams go by.

_Lavender, lavender!
His songs were fair and sweet,
He brought us harvests out of heaven,
Full sheaves of radiant wheat;
He brought us keys to Paradise,
And hawked them thro' the street;
He brought his dreams to London,
And dragged his weary feet._

Lavender, lavender!
He is gone. The sunset glows;
But through the brain of London
The mystic fragrance flows.
Each foggy cell remembers,
Each ragged alley knows,
The land he left behind him,
The land to which he goes.