I am not a cross stitch person. Well, I don't do counted cross stitch. I used to enjoy it when I lived in England because they had the patterns printed on the fabric. Not a whole load of guessing to do there. So.........i saw these little kids and grabbed them. If I complete them (sigh!!) I may do more. I am putting them here to sort of hold myself accountable.
I have completed the 4 hats that I had intended to do at Christmas plus one extra so maybe it works? The one I have not finished was the loom. Still working on that one.
So...........I will let you see the progress as I begin this project and hope I have finished and framed items to give next Christmas.
I made a start yesterday on this one.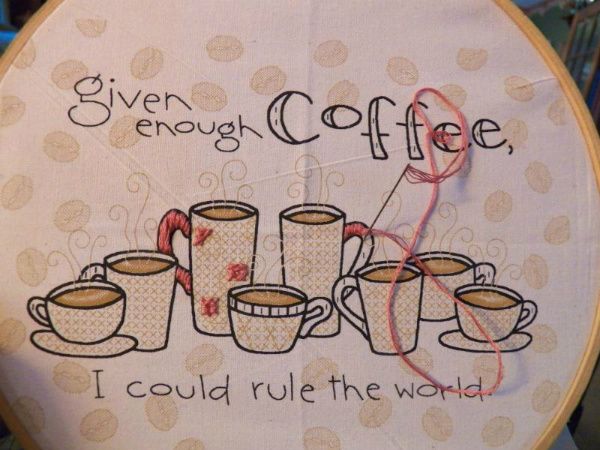 What I like about this cross stitch is that the pattern is printed on the canvas, so no counting. I like that a lot. I will try to do some every day and see how it goes.I know it will not be up to my previous standards because I have lost the sight in my right eye. It makes it difficult to have perspective but I can at least still sew. Threading a needle is a laugh to say the least.