One of the things I have been collecting is plates. We stopped at the thrift store where I found my other bargains. These are 4 of the plates that I got this time. These I do think I will use in the garden, not yet sure how. But I have found some nice blue and white ones that I am thinking I will use in the new blue bedroom when its done.There are two with Lavender on them and so I am thinking that I will attach those to something to put in the Lavender pots.
This is what I have made so far with what I got last time. It will be a bird bath for the front garden maybe.....I may add to it but not yet sure.
Some of the things I found this time were blue and white.
So what do I do with these?
All of those combinations......but I think I may keep it inside and make it into a plant holder.
I think I like the big plate on the top and to use it to hold a plant like an ivy or something like that. What do you think?
I also found this sweet little tea pot. This also may stay inside. I am going to try hard to lighten up my colours at some point. My olive dining room needs to be a lighter green and although I will keep my same colours through the house, I need to repaint and I want to go lighter.
I also found this little tin angel who will live outside. Probably as a part of one of my creations.
Well.........this has to stop. I could buy garden ornaments already made for what I have spent at the thrift stores. Then again, I now have a collection of blue plates and they will make a nice wall display for the new blue bedroom.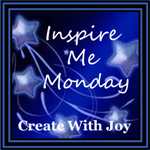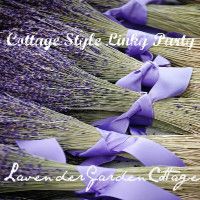 Also sharing with
Lavender Cottage